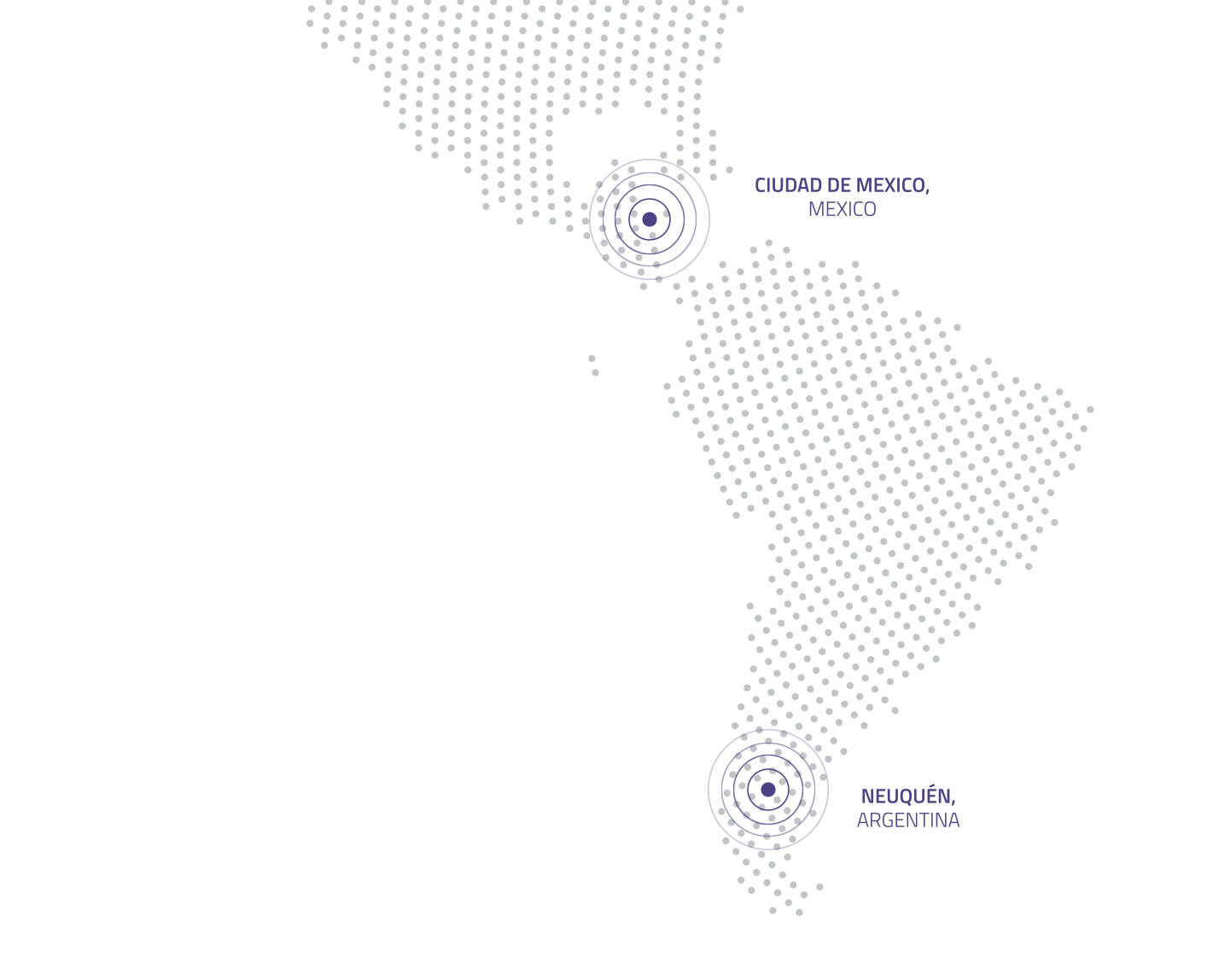 VISTA KEY VALUE DRIVERS
Deep, ready-to-drill, short-cycle well inventory
•
Up to 900 locations under development in Vaca Muerta
•
Productivity of shale oil wells among best-in-basin
•
251.6 MMboe of proved reserves (83% oil) at YE 2022
•
Capacity to treat and evacuate up to ~57 Mbbl/d of oil
Peer-leading operating performance
•
Q4-22 total production was 54.7 Mboe/d
•
Exported 52% of oil sales volumes in Q4-22
•
7.5 $/boe lifting cost in 2022, down 46% since 2018
(1)
•
Flat and agile organization, led by an experienced oil & gas management team
Robust balance sheet & financial performance
•
Sound balance sheet with 244 $MM in cash, and a net leverage ratio of 0.4x, as of YE2022
•
197 $MM positive free cash flow in 2022
(2)
•
Adjusted EBITDA margin of 67% and Netback of 43.1 $/boe at 72.3 $/bbl realized oil price in 2022
(3)
Sustainability focused culture
•
Aspiring to become net zero in 2026
(4)
by combining strong reduction of operational carbon footprint with own portfolio of Nature Based Solutions to remove remaining emissions
(1) Lifting cost includes production, transportation, treatment and field support services; excludes crude stock fluctuations, depreciation, royalties, direct taxes, commercial, exploration and G&A costs
(2) Free cash flow = Operating activities cash flow + Investing activities cash flow
(3) Adj. EBITDA = Net profit for the period + Income tax expense + Financial income (Expense), net + Depreciation, depletion and amortization + Restructuring and Reorganization expenses + Impairment of long-lived assets + Other adjustments
(4) Scope 1 & 2 GHG emissions

ARGENTINA
Unique 'pure-play' public investment opportunity in Vaca Muerta.
ARGENTINA ASSETS
P1 Reserves: 247.7 MMboe at YE 2021 (99.7% operated, 83% oil)
Q4-22 production: 54.3 Mboe/d (99.8% operated, 84% oil)
• 183,100 net acres in the Vaca Muerta formation

• Identified up to 900 new well locations, of which 550 are in Bajada del Palo Oeste

• Potential upside by de-risking additional landing zones, Bajada del Palo Este and Águila Mora

• Infrastructure in place to treat ~57 Mbbl/d of oil

• Shale oil concessions expiring in 2050+

(1) Includes Acambuco concession, not shown on this map. Includes production and reserves from assets divested to Aconcagua, effective on March 1st, 2023. After such date Vista remains entitled to 40% of crude oil and natural gas production and reserves, and 100% of LPG and condensates production and reserves, of the divested assets.
Note: Mexico assets with 4.0 MMboe P1 reserves and 0.4 Mboe/d Q4-22 production, not shown on this map.


Águila Mora
• Net acres: 21,128 (90% WI)
• License term: automatically extended to 2054 once commitments are completed
• Operator: Vista
• Commitment: capital expenditure of 32 $MM before Nov-2022


Bajada del Palo Este
• Net acres: 48,853 (100% WI)
• License term: automatically extended to 2053 once commitments are completed
• Operator: Vista
• Commitment: capital expenditure of 52 $MM before Dec-2022
• Inventory: Identified up to 50 well locations
• Successful results in first 2 wells (drilled in Q1-22)


Bajada del Palo Oeste
• Net acres: 62,641 (100% WI)
• License term: 2053
• Operator: Vista
• Inventory: Identified up to 550 well locations having tested 3 landing zones
• Production: 33.4 Mboe/d in Q4-22


Bandurria Norte
• Net acres: 26,404 (100% WI)
• License term: 2050
• Operator: Vista
• Inventory: Identified up to 150 well locations


Aguada Federal
• Net acres: 24,058 (100% WI)
• License term: 2050
• Operator: Vista
• Inventory: Identified up to 150 well locations
• Production: 5.8 Mboe/d in Q4-22

MEXICO
Mexico assets
P1 Reserves: 4.0 MMboe at YE 2022
Q4-22 production: 0.4 Mboe/d


cs-01
•
We hold 100% operating working interest in the contract for block CS-01 in the Macuspana basin
•
Incremental production through different activities to produce undeveloped reserves at upper Zargazal and Amate formations, which have original pressure and hydrocarbon saturation
•
Future upside will come from field developments, infrastructure upgrades and exploration of untested deeper formations